With so many incredible photos from people's fall adventures last year, and the larch window being an unpredictable one, we will be doing a virtual Golden 6 Hour Run in 2021! Registration opens September 9th and submissions will be accepted September 21, 2021 – October 12, 2021. RUNNERS, HIKERS, PHOTOGRAPHERS, KIDS, THOSE COLLECTING FOOD FOR THEIR LOCAL FOOD BANK, etc. – check out the details below!
Walla Trails & Community is not going to let COVID-19 spoil our fall fun! While The Golden 6 Hour event on Blewett Pass is cancelled, we plan to be on the trails surrounded by fall foliage until the leaves give way to winter. We love the idea of giving people a chance to showcase their fall running while supporting an Ellensburg hospital AND/OR collecting food for their local food bank!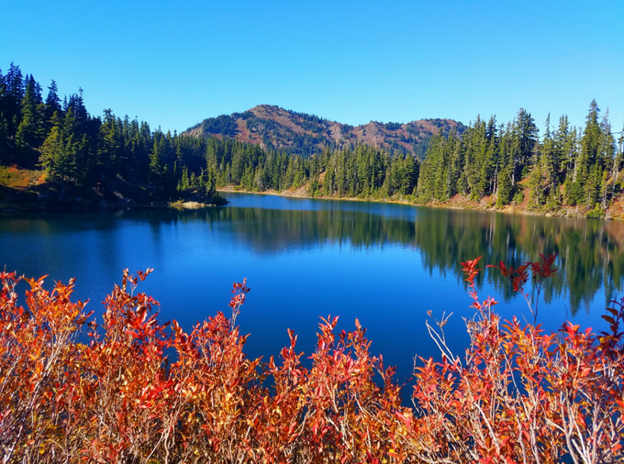 The What
Do one run/hike between September 21 – October 12 in your favorite fall area. Make sure to bring your camera or phone to snap some fall photos! Along with the fall fun, we'd love for you to support your local food bank. Read on for categories and prizes.
Registration is $10. Half the proceeds will go to Kittitas Valley Healthcare Hospital in Ellensburg, the hospital listed in The Golden 6 Hour permit should an emergency occur. Registration opens September 9th via Pacific Multisports. Registration will remain open through October 12, the last day to submit a run/hike and photos to Pacific Multisports. REGISTER HERE.
EMAIL SENT TO REGISTERED RUNNERS ON OCTOBER 11:
Hello Golden 6 Hour runners,
It feels like fall is coming to a close alongside The Golden 6 Hour Virtual Run event. We have seen some beautiful photos but can't wait to see more! Here are a few key reminders for those interested in submitting results and photos for prizes:
Results and photos must be submitted by midnight tomorrow, October 12
Only one photo submission per category (Best Larch Shot and Best Fall Capture)
Runs/hikes/walks must be between September 21 – October 12
Runs/hikes/ walks must be at least 30 minutes and no more than 6 hours. If you did go over 6 hours, submissions are still eligible for the photo contests but not most miles
Did you submit food to your local food bank? Send your photos and total number of items to wallagretchen@gmail.com
We'll be going through photos and results this week and will announce winners the following week on our Instagram and Facebook pages along with a follow-up results email. If you have trouble submitting results or photos, email Marc Blake at support@pacificmultisports.com. 
Thank you!
Gretchen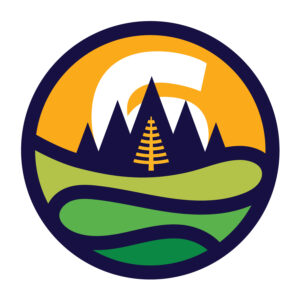 Prizes
A Walla Trails & Community beanie with the Lariat Creative design, a Walla Trails mug for hot coffee/soup, and a night at Flying Horseshoe Ranch's Log Cabin (or the equivalent to for out of state participants) will be award to:
Best larch tree capture (for those who can make it out to the mountains)
Best fall theme scene photo (for those who have to keep it to local trails and streets)
Most food collected for runner's local food bank (Name of food bank, # of non-perishable food items, and photo of the food collected before donated is required)
Most miles in 6 hours – female
Most miles in 6 hour – male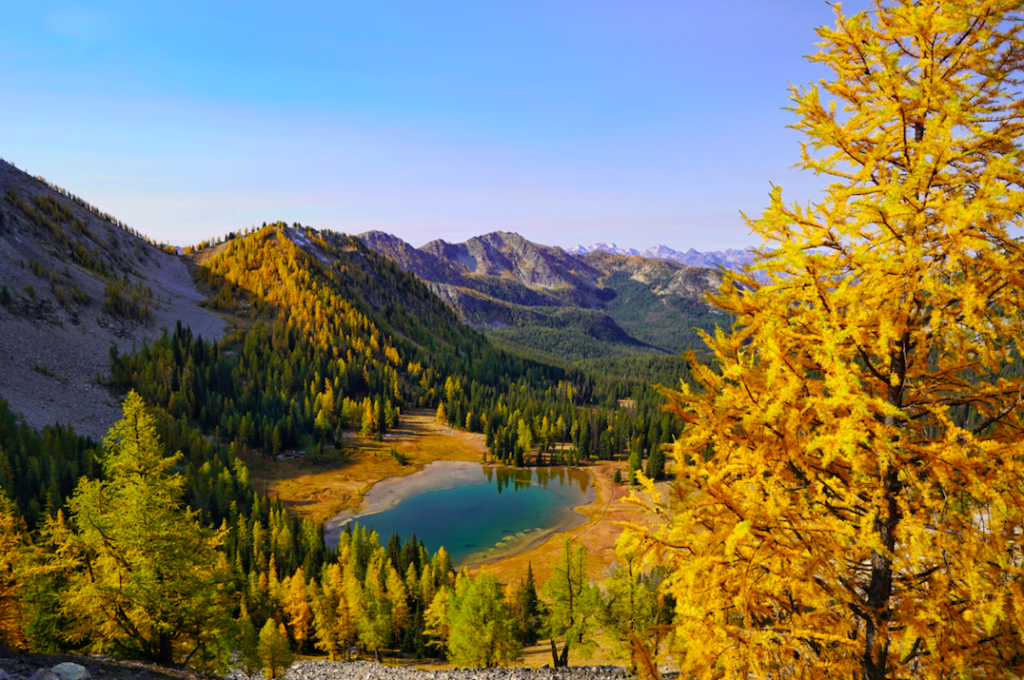 Help Kittitas Valley Healthcare Hospital in Ellensburg
Like so many hospitals and clinics around the country, KHV Hospital in Ellensburg needs help and support during these unprecedented times. After talking with the public relations manager, we will donate to their COVID fund which includes providing testing kits and masks. This hospital would support runners for The Golden 6 Hour in the case of an emergency – lets show our support NOW!
Q&A // Rules
How do you track results? You will need to figure out a way to document your run via Garmin, Strava, or a tracking system that allows you to upload a link of your run to the Pacific Multisports results page (the link and instructions will be in a pre-run email). Your route will then be ranked by distance. Everyone will also need to submit one fall photo from your route. If you are only interested in trying to win most miles, you still need to submit a photo of your route so bring your phone. It does not need to be a pro shot, just something to let us know you didn't hit an indoor track. 🙂
Is there a minimum amount of running/hiking? Any run/hike between 30 minutes and 6 hours will be accepted for most miles, photo contests, and food bank submissions.
Is there a most miles award this year? Yes! For both female and male.
What if I don't want to be in the results but want to enter the photo contest? How do I upload my photo? We will still need a link to your run (so we know it's a recent photo!), but it will not be uploaded into the results. When you upload your link, there will be a spot for you to upload your favorite photo.
Can I submit both a fall photo and a larch photo? What's the difference? Yes, if your run consists of larches and epic fall scenes without larches, you can submit one photo to each category; however, you will only have a chance to win one category. Larch trees are typically found in the mountains. Some popular spots are in the Enchantments and off Highway 20 near Washington Pass. Here's a link about larches and why they turn yellow in the fall: https://www.fs.usda.gov/rmrs/why-do-larches-turn-yellow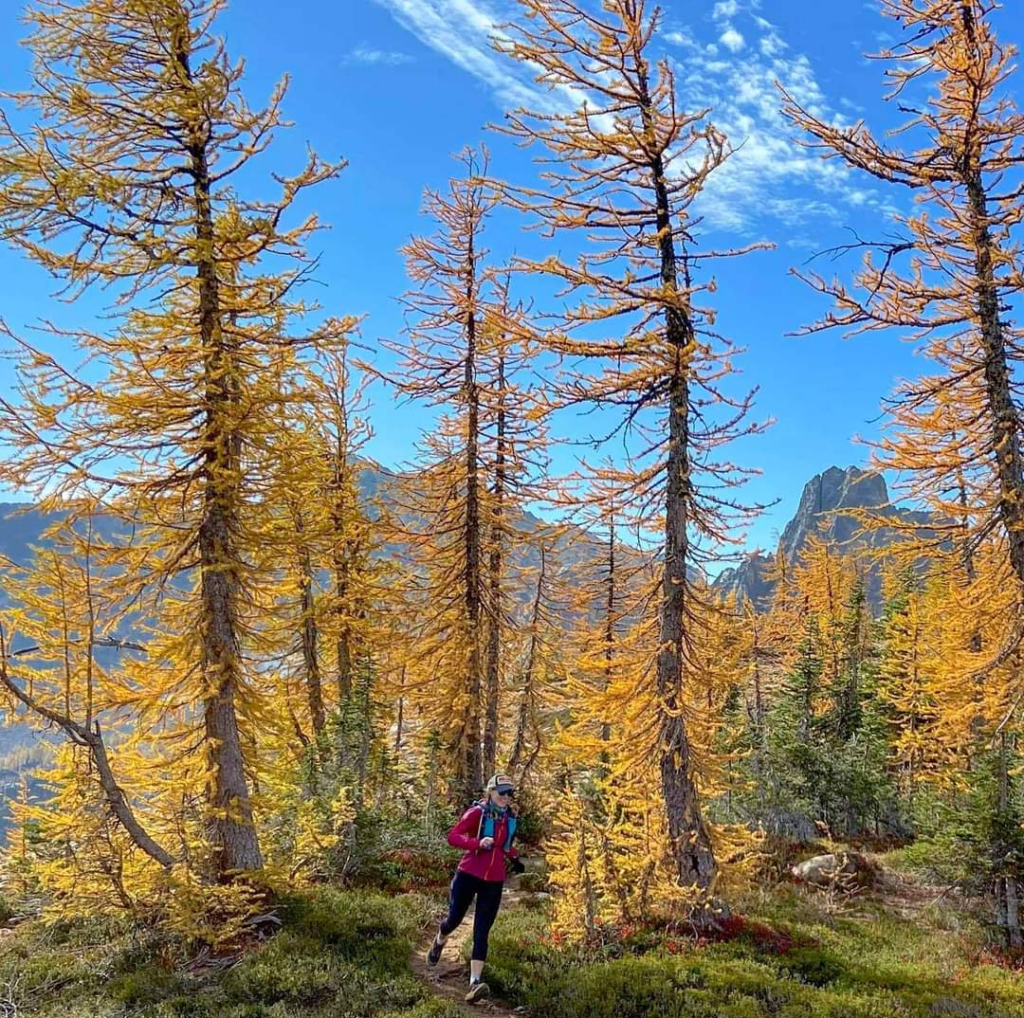 I don't live in Washington or near larches. Can I still register and participate? YES! Submit your favorite capture from your run for the best fall themed photo. FYI – I am a sucker for covered bridges in the fall.
RULES ARE SUBJECT TO CHANGE – As we know in this unprecedented time, things can change day by day. We will communicate any updates or changes based on recommendations by our State's government.
One Run/Submission Per Person – IMPORTANT – make sure your watch, phone, or tracking system records your run/hike so we know it's a recent outing. It is based on time, not your moving time. It is okay if you have to submit more than one link. Pacific Multisports will work with what you submit to them.
Questions? Email Gretchen at wallatrails@gmail.com