Twilight 2024 is sold out but jump on the waitlist via Ultrasignup. We cleared a waitlist of over 120+ people in 2023!
Twilight 12 Hour was created to provide people with a fun and safe environment to run night miles between 7pm-7am . It just happens to be on a beautiful guest ranch in Cle Elum Washington and includes a community aid station and a massive breakfast Sunday morning. Make April 27-28, 2024 what you want => running on trails at night for the first time, a training run for your next ultra, a place to meet like-minded trail runners, or a weekend getaway.
Registration – 2024 registration opens Tuesday, September 19th at 6:00am
Registration is $45. 120 spots will open to the public Tuesday, September 19th at 6:00am via Ultrasignup. Please note: no refunds but there will be a waitlist. REGISTER HERE.
Results // King & Queen of Loops // Photos
This is an event where you create your own results! See example below. Results are not posted on Ultrasignup.
2023 photos are courtesy of Spencer Reathaford. Please give Spencer photo credit if you share one of his photos: https://spencerreathaford.smugmug.com/RACEPHOTOGRAPHY/Twilight-12-hour-2023/
2022 photos are courtesy of Spencer Reathaford. Please give Spencer photo credit if you share one of his photos: https://drive.google.com/drive/folders/1GxpRwS5axsAGXc4csdZ0lzU9JD1qYeZw
Photos from 2021 courtesy of Ryan Thrower: https://ryanthrower.smugmug.com/Twilight-12-Hour-2021/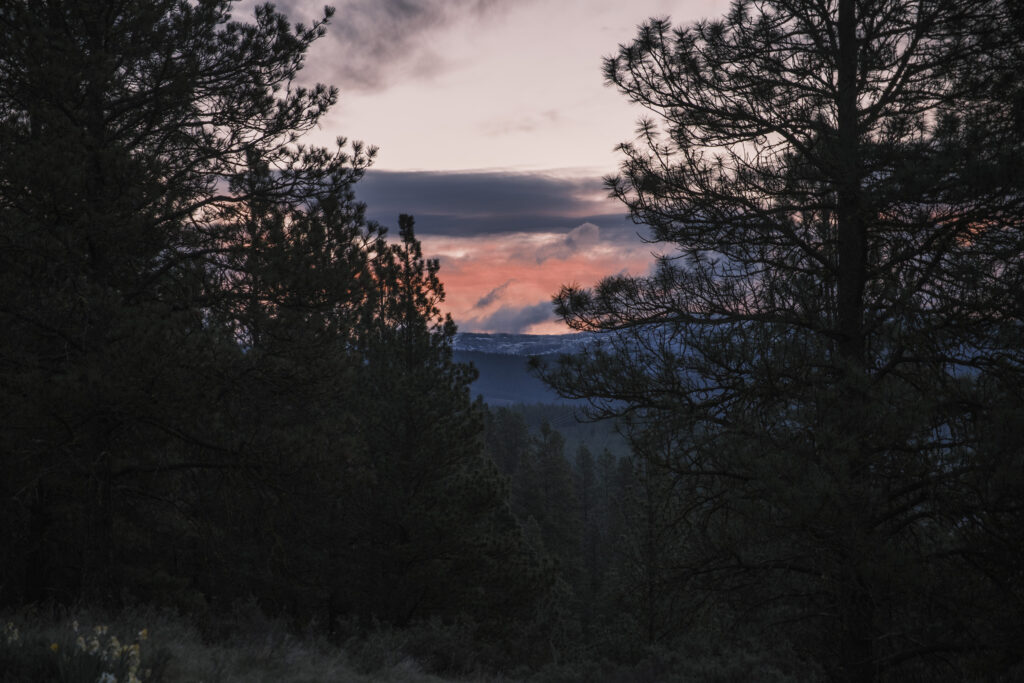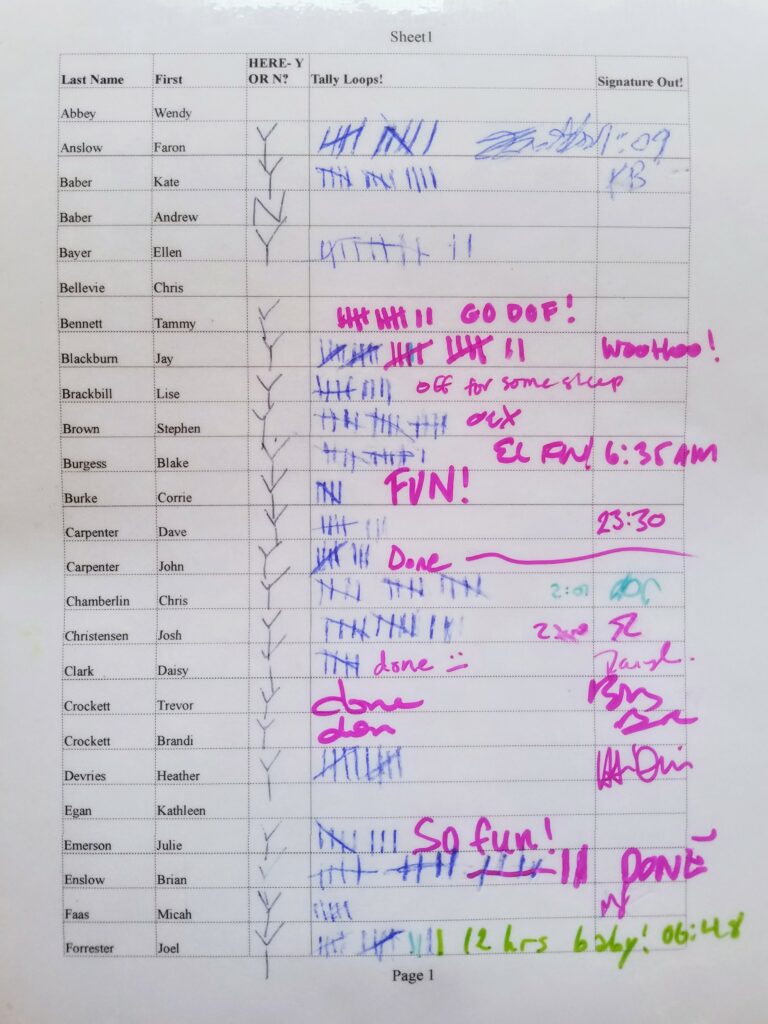 Past Kings and Queens of Loops:
2023 – Natalie Fuller (23 loops) & Kevin Wolfe (18 loops)
2022 – Nicolas Holmes Glatt (27 loops) & Katie "Teagirl" Longworth (21 loops)
2019: Steven Kent (26 loops) & Jenn Love (22 loops)
2018: Arthur Martineau (24 loops) & Cami Tasker (20 loops)
2017: (King -?!) & Yitka Winn
2016: Todd Hundsdorfer & Julie Cassata
Course // Aid Station
The 2.3ish mile loop on the hillside above the ranch has a little bit of everything. From stretches of beautiful single track trail, to short ravines and a creek crossing, to a descent down a gravel road with a steep climb to close the loop, people spread out quickly. Elevation per loop is approximately 350ft – it's a stout little loop!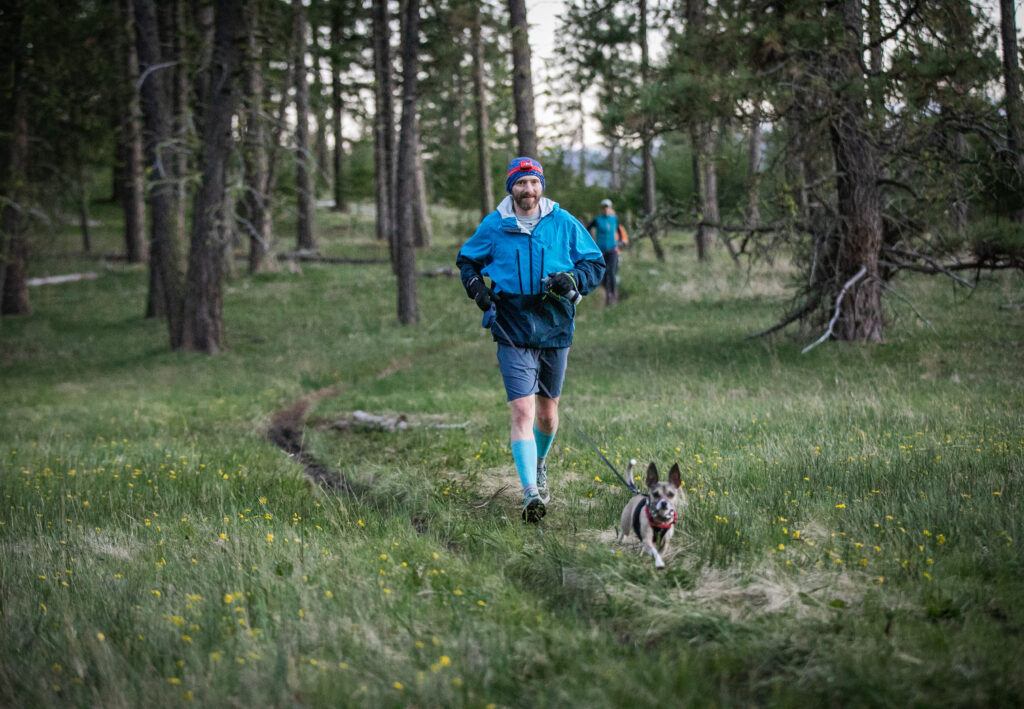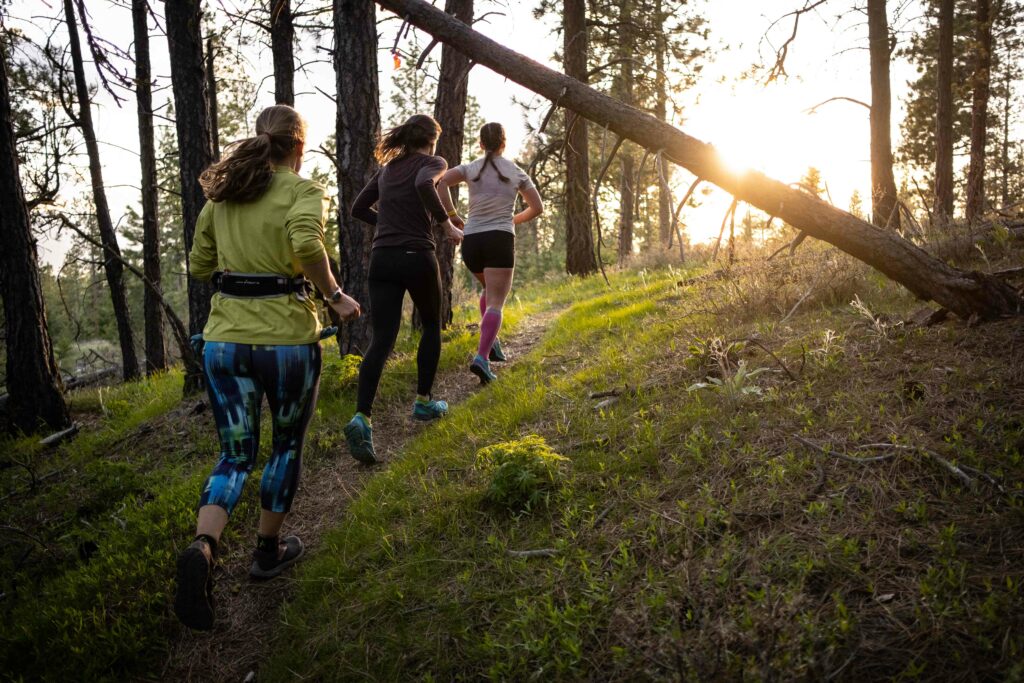 Aid Station
In past years, the Twilight 12 Hour aid station has become quite the spectacle. Everyone brings their favorite aid station food which can range from Oreos to oddball homemade goodness. Volunteers will serve runners.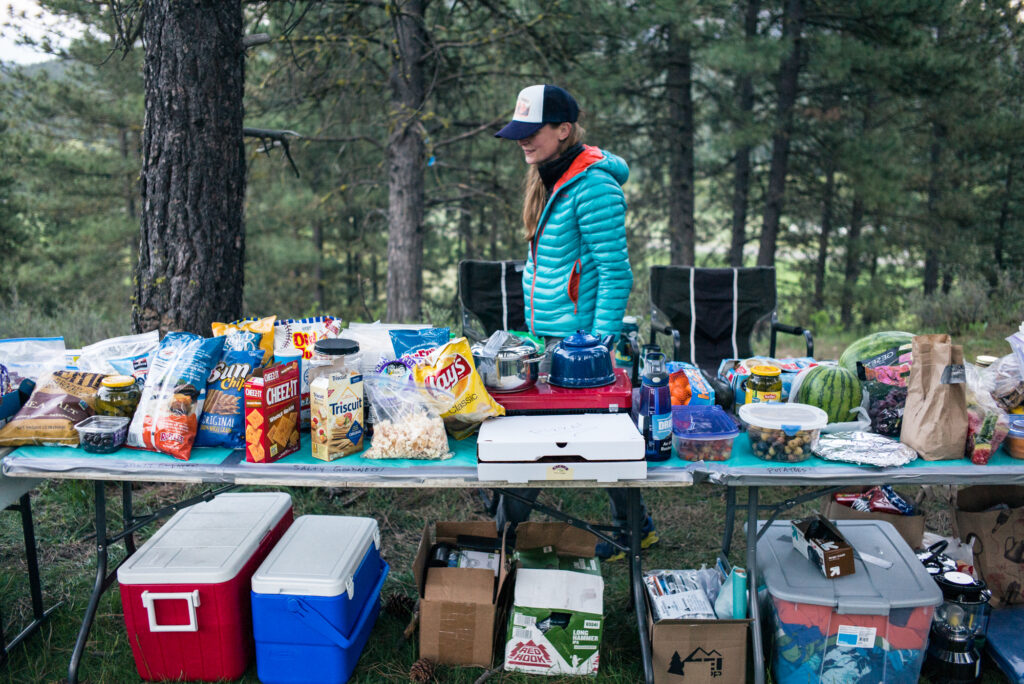 Flying Horseshoe Ranch – directions & lodging
Parking, camping, & lodging is located at Flying Horseshoe Ranch. There is not a more well run or well kept guest ranch in Washington than Flying Horseshoe Ranch. Camping is free and lodging is half price. Call Penny Blackburn, the owner of FHR, to reserve a cabin – (509) 674-2366. The course & aid station location is on the hillside across the street from the ranch (less than a five minute walk). From the FHR website:
Flying Horseshoe Ranch is an easy 90 minute drive from the Greater Seattle area on I-90.
Take exit 85 just past Cle Elum, and continue east approximately four miles on Highway 970.
Look for the Ranch sign on the left.
Or, using GPS, turn left on Red Bridge Road at approximately 3 miles. Your GPS might still say Masterson Road, but you will see the new Red Bridge Road county sign to the left.
Flying Horseshoe Ranch
The Blackburn Family
3190 Red Bridge Road
Cle Elum, WA 98922
Tel: (509) 674-2366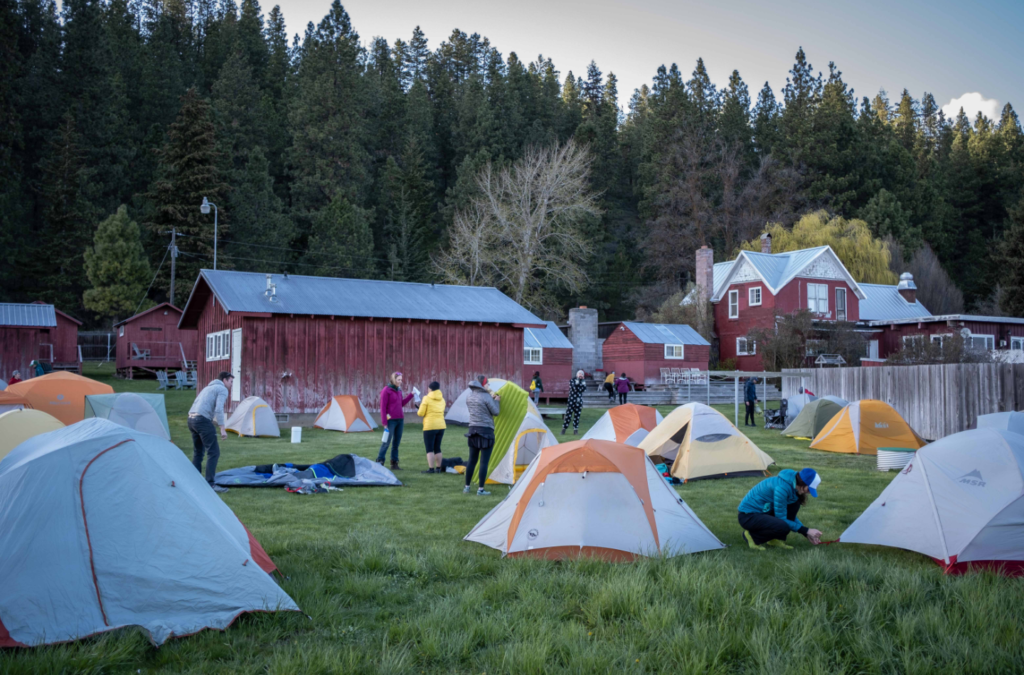 Schedule
Check-in starts at 5:00pm on Saturday in front of the ranch house (UPDATE – you can arrive anytime Saturday afternoon to set-up your tent/hang out, just please take note that the RD, volunteers, and Penny will be busy setting up and may not have time to answer questions; arriving closer to 5pm will ensure you park in the right place and can find your cabin or tent area easily). There will be a pre-run briefing at 6:30ish in front of the ranch house and then we'll walk up to the starting area around 6:45pm. Trust us, it will all make sense when you arrive.
Q&A // Rules
What is Walla Trails doing to keep runners safepre-event, during the event, and post-event? Here are some of the key safety measures:

Hand sanitizer will be available at the start/finish/aid station area

What is Walla Trails asking runners to do pre-event, during the event, and post-event? Here are some of the key safety measures we need all runners to follow:

Stay home if not feeling well
Please use hand washing stations or hand sanitizer as soon as you arrive, after you use the restroom, and after you finish the race

Are family and friends allow to come? Yes! We love having runners share this experience with someone special. There will be a waiver for them to sign. Please note: this is not a family reunion or party for your family and friends to gather at. Please limit to bringing a partner, a friend, parent, etc. If you have kids you'd like to come, please email wallagretchen@gmail.com to talk through options.
Are dogs welcome? Yes! Dogs must like people and other dogs. If Fido likes to chase horses and deer, this is not the event for Fido. If dogs are running on course, they must be kept on leash the first loop and can be off leash once runners spread out (but please make sure they will stay with you and not run away).
Is there camping this year? Yes. There is a large field for tent and car camping. UPDATE: there can be a campfire at the ranch post-run!
Is there breakfast this year? Yes. There will be game plan to serve coffee, pancakes, and bacon outside the cookhouse.
Can I use FHR's refrigerators? Yes. Runners can store cold items in the refrigerators outside the kitchen area. If you don't want to deal with a crowd indoors, you are welcome to bring a cooler.
Are there refunds? No. If the event is cancelled, part of the proceeds will be donated to Flying Horseshoe Ranch.
Can I rollover my entry to the next year? Update: If the event is cancelled, priority registration will be given for 2025.